Anglo American Tools at The SEMA Show 2022
The magical and fabulous city of Las Vegas hosted the annual Specialty Equipment Market Association (SEMA) show last week. It provided people in the automotive aftermarket with a glimpse of new products and a wide range of staple products for many uses in and around a car.
SEMA, the trade organization, represents the $44.6 billion automotive aftermarket industry and offers member research, training, education, manufacturing support services, legislative advocacy, group-buying discounts, networking events, and more (semashow.com).
Anglo American Tools was proud to exhibit and display popular products at this significant industry event. Not only were hand tools from Hazet, NES, and Grip-On represented, but Thor, Osca, Ratch-Cut, Rennesteig, Boa, Forza, Schroder, and Thread Wizard were also on display at Anglo American Tools' booth.
President and CEO, Stephen Tuck, talked to multiple attendees at the SEMA show.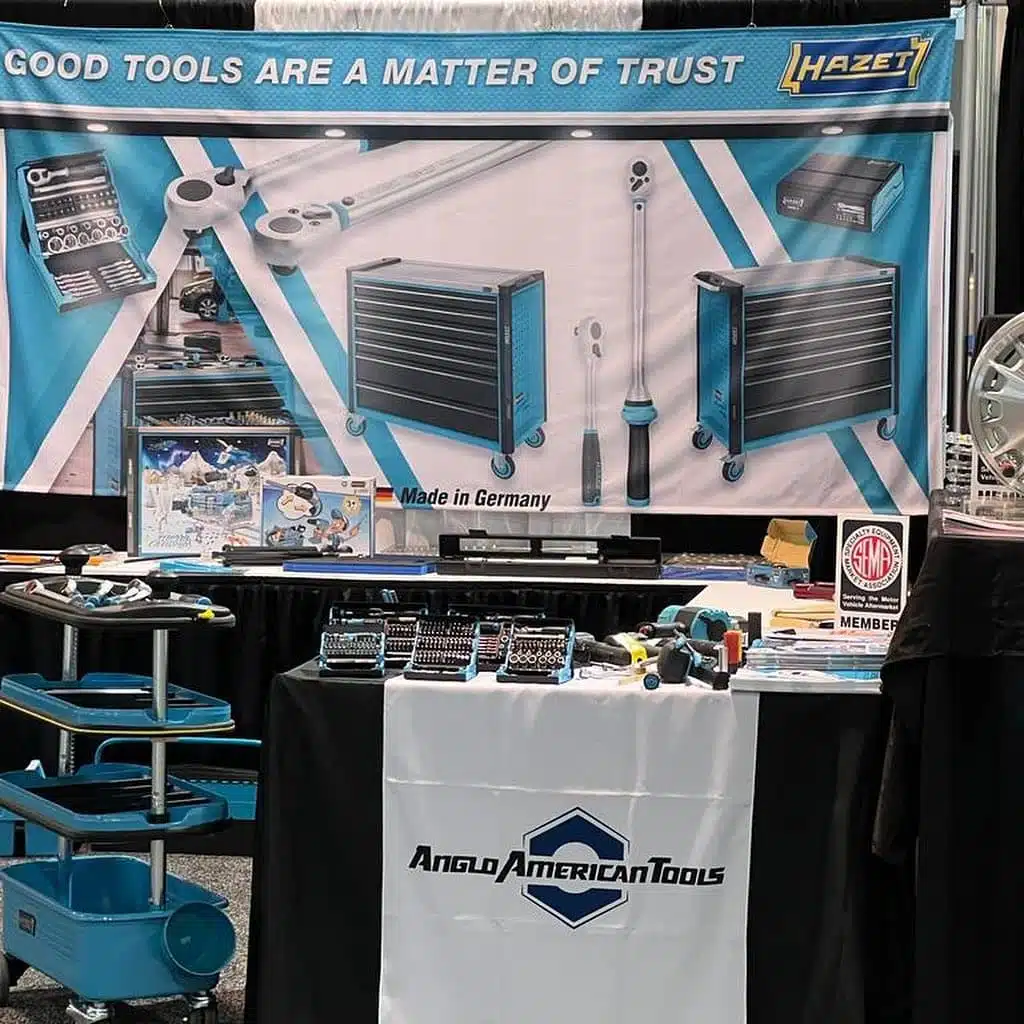 Anglo American Tools Hazet booth.
During the show, all four days were excitingly busy, and hundreds of attendees visited to learn more about the superior quality European hand tools for professionals.
Attendees included Obsessed Garage, a well-known influencer who visited our booth and recorded short demonstrations of popular products such as NES and Hazet. Check out the video below to see what you may have missed at this year's SEMA show!